5 top attractions in Andaman and the ideal honeymoon package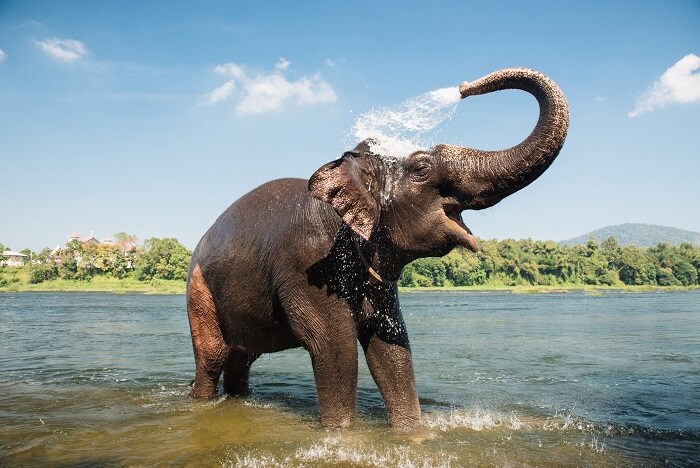 Andaman is an awesome place if you are searching for adventure and ancient history feeling combined with a honeymoon package. A museum tour is a great way of getting to know the history and culture of a place. And since these islands are soaked in history you'd find the museums to be few of the greatest places to visit in Andaman. Take a tour down the Anthropological Museum giving insights into the lives of the indigenous tribes of the place and the Samudrika Naval Marine Museum in Port Blair that offers glimpse into the biodiversity of the marine life.
Another serene and spectacular beach in Andaman that is located in the western coast of Long Island and is well connected by regular ferries from Rangat, Middle Andaman, the Lalaji Bay Beach is a must-visit destination for the skinny-dippers. From Long Island jetty one need to hire a dunghi or walk for over an hour through a mangrove creek to reach the Lalaji Bay beach.
Although it is one of the popular beaches in Andaman… the Wandoor Beach is still known for its scenic panorama that is ideal for swimming and coral sighting. Close to the Wandoor Beach… one can go for snorkeling and scuba diving at the Mahatma Gandhi Marine National Park that covers roughly 15 small nearby islands including Jolly Buoy, Boat, Alexandra, Red Skin, and Tarmugli and explore the beautiful coral world.
One of the closest beaches from Port Blair that is dipped in natural beauty, the Corbyn's Cove beach is the most visited beaches in Andaman and is popular for several water sports and activities like jet skiing, scuba diving, snorkeling, and glass bottom cruises. The beach, brimming with dense palm groves, is further arrayed with several restaurants and bars and there are several resorts… thus making it a whooping tourist hub in Andaman and Nicobar Islands. Close to the beach is the famous Cellular Jail… one of the heritage attractions in Andaman that fleshes out the gore colonial era. On your visit to Corbyn's Cove beach… don't miss the colourful Snake Island nearby.
"Ghummo Andaman" all started with a small passion of traveling and exploring, the company was initially started by Arun Singh (Founder) who shares a compassion of traveling solo and exploring destination which comes inherently from his father Late. Mr.Kishen Singh Ji, slowly the work of Ghummo Andaman started winning the trust and satisfaction of his customers which led them to come up so well professionally. See more details on Andaman Nicobar island honeymoon package.
Long Island is famous for its unpolluted environment and evergreen forests. There is an exotic sand beach at Lalaji Bay, which can also be explored by the tourists. You can sight playful Dolphins in the sea around the island as well as enjoy island camping during your visit to Long Island in Andaman. Little Andaman is the one of the fascinating location in Andaman, in which a traveler can explore Butler Bay, beautiful waterfall and trees of oil palms. Hut Bay in Little Andaman offers excellent view of break water and people can have massage here if they feel tired. Don't forget to explore other sandy beaches of Little Andaman.
Aberdeen bazaar can be visited to purchase cheap clothes and household goods. Curio and jewellery shops and emporiums, handicrafts bazaars all dot the place providing you with a wide variety to choose from. You can find pretty jewellery made of shells like earrings, bracelets, necklaces, and other beautiful pearl jewelleries here. The furniture on sale is made up of the local padauk wood which is strong and durable. The markets are located at close distance to each other and will not be too tiring for you to visit all of them. Along with shopping you can try some of the tasty local food in one of those many food joints that are found in these shopping centres. Shopping in the Andaman's is affordable and the prices are reasonable. You can bargain at the private shops and get a good deal for yourself.
Company Website: Top rated travel agent in Andaman
Address : Ghummo Andaman, N-3 Arun Market, Dairy farm Junction, Junglighat, Port Blair, Andaman & Nicobar Islands- 744103
Phone : +91 9933279100, +91 9609247080
Office : 03192232526
Email: ghummoandaman@hotmail.com