Holidays packages to Sri Lanka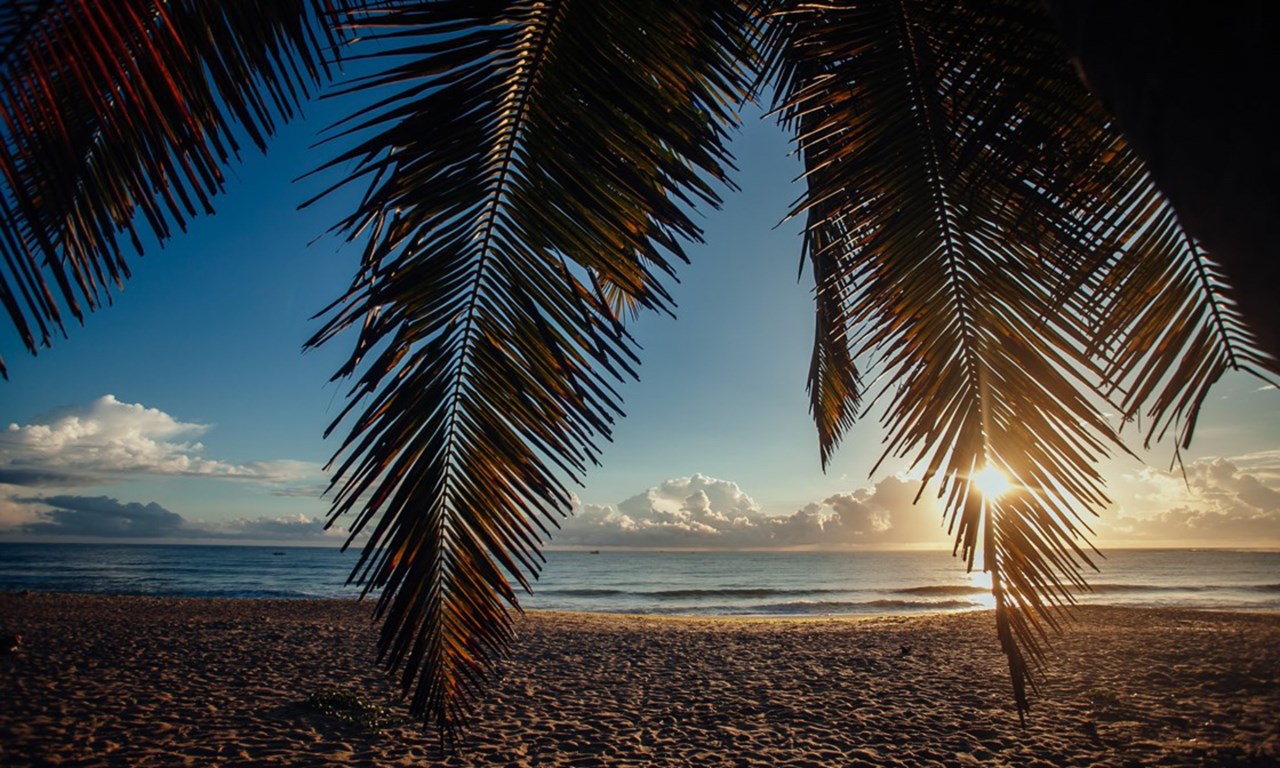 There are plenty of places around the world that have become viral travel hotspots overnight. A few popular Instagrammers or vloggers blow a place up and all of a sudden it becomes a must-do activity while you visit a region. The palm tree rope swing at Dalawella Beach is a prime example of a social media hotspot. Having said that it's an awesome spot for a fun afternoon or a sunset and chill place to hang out whether you intend on getting that 'Instagrammable' travel shot or not.
The location of the swing is on Dalawella Beach, which is in the south of Sri Lanka near the popular town of Unawatuna. It takes about two hours to get to Dalawella Beach by train from Colombo and will cost a couple of bucks for the ticket. Once you are at Dalawella Beach the exact location is actually in front of a guesthouse called Dream Cabana.
Diyaluma Falls is the 2nd biggest waterfall in Sri Lanka and is the perfect spot for a full day adventure. There are multiple falls and natural pools throughout this hike in the Badulla region. I could've spent days here.
The hike was almost entirely downhill and led us through the long grass but the trail was marked the whole way. It appeared that the trail wasn't used too often as the trail was quite overgrown in many parts.
After about 30 minutes we reached the top of Diyaluma Falls. Here you have a series of pools cascading towards the edge of the cliff. When the falls finally reach the edge they fall into one final pool before crashing 628 feet into the pool, far below. This is the 2nd highest waterfall in Sri Lanka and it is hard to get a good look from this vantage point but if you are game enough you can peer over the edge.
After chilling on the edge for over an hour we headed back up the track passing the upper falls and arriving at the top of the upper falls. This was a 15-minute hike and we just followed the track alongside the upper falls. Here we found more pools. It looked quite average until we explored further towards the edge of the upper Diyaluma falls and found a spot where we could jump. We checked the depth and found an area with no rocks and spent the next hour flipping through the refreshing water.
At the heart of Sri Lanka's tea industry, this charming throwback to the country's colonial years is rich with the heritage of home-county England. Tour neatly-terraced tea estates, watch pickers at work, and buy your own samples to take home.
Tea lovers will want to visit the Hill Country's Haputale Mountains, where Sir Thomas Lipton launched his tea empire. To see where it all began, organise transport to Lipton's Seat – Mr Lipton's favourite spot to sit and watch over his enormous estate. It is possible (and maybe a bit more comfortable) to take a car up, but an open air tuk-tuk ride is much more fun.
Head out early before the afternoon fog cloaks the surrounding mountains, clouding the awe-inspiring views.
Welcoming people, Endless beaches, timeless ruins, rolling surf, amazing wildlife and flavours of food make Sri Lanka fascinating place to visit, few places have as many as UNESCO World Heritage sites as Sri Lanka, which has impressive 8 to explore. Discover Sri Lanka rich culture while wandering around ancient temples, and head to the hills, to escape the tropical climate of the coast, to the cold misty mountains.
Sri Lanka ranked number #1 as THE best places to go in 2019, picked by lonelyplanet travel pros. So why wait,Come explore. Below you can find hassle free, ready made, All inclusive Sri Lanka holiday itineraries and tour packages, crafted over time and experiences by our Travel specialist.
Contact:
Authentic Sri Lanka Travels
Website: Sri Lanka travel
Address: 17/9 koswatta RD,
Nawala Rajagiriya,
Colombo
Sri Lanka
Phone: +94 77 085 5617
Email: info@lankan.holiday