An awesome place : Guatemala and festival tours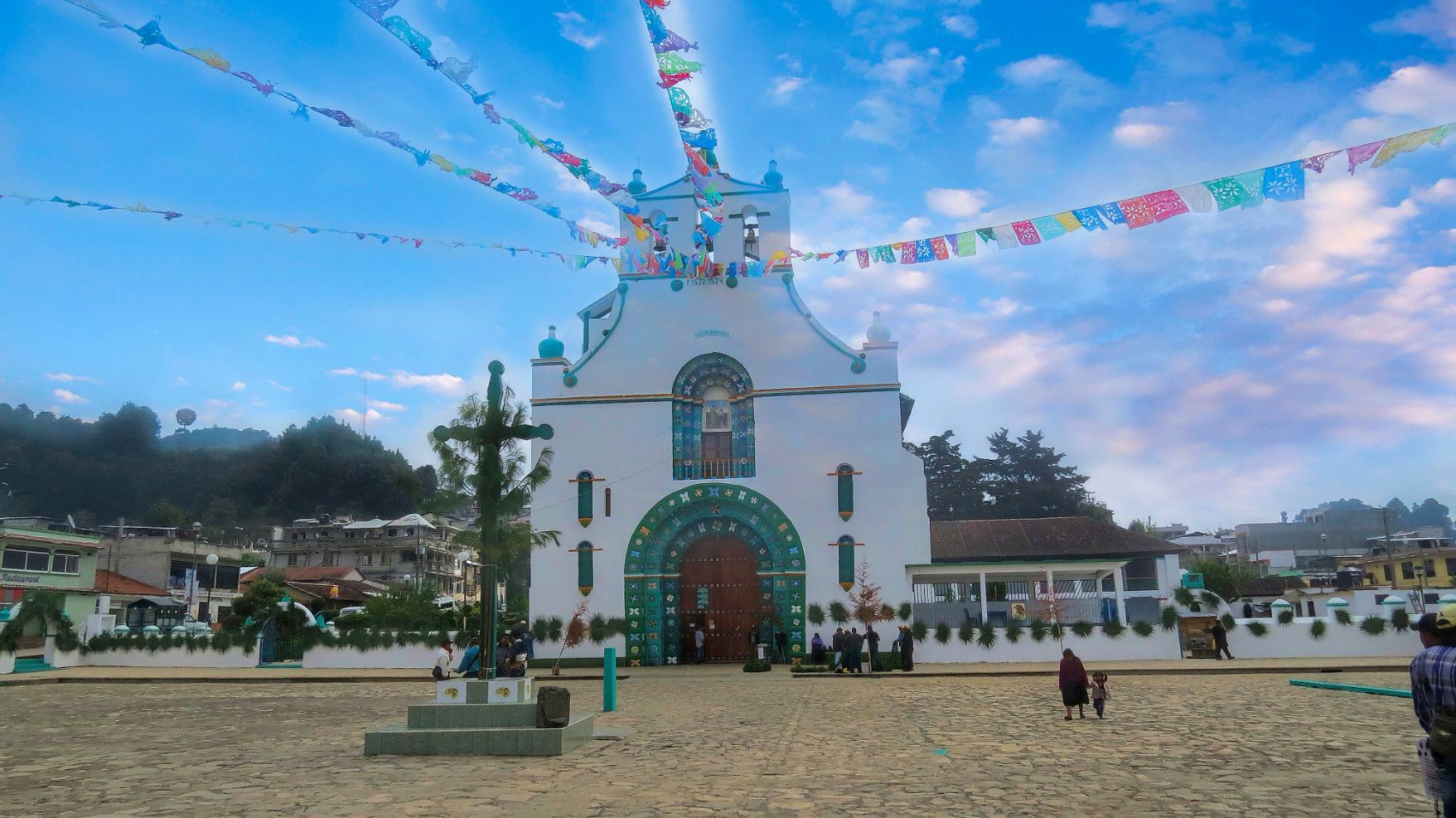 Guatemala tours and major festivals: Here we present a description and dates of the main festivals of Guatemala, activities that you can easily include in your vacations, we are sure that will improve your experience in the Heart of the Mayan World.
Major Festivals in Guatemala : Jueves de la Ascencion at La Laguna de Chicabal in Quetzaltenango. La Laguna Chicabal is a lime-green lake, at 2712 m, in the crater of the extinct volcano of the same name. The Mayas believed the waters are sacred, and it is thought that if you swim in the lake, you will get ill. Ceremonies of Maya initiation are held at the lake in early May (40 days after Good Friday), known as Jueves de la Ascensión, and it's celebrated with traditional music, flowers, and prayers at the Lake. Be respectful of the tradition, and you should not take pictures.
24 Diablos Fest at Ciudad Vieja. December 7th and 8th : Every 7th of December, a parade or convite slowly makes its way through the streets of the former capital Ciudad Vieja just outside Antigua Guatemala. The following day they celebrate the town's virgin patron's day, Día de la Virgen de La Concepción, and after mass, in the cathedral, everyone crowds into the plaza outside for the noisy display of fireworks. Find more information on Festival tours Guatemala.
More Guatemala attractions: Quetzaltenango, Guatemala's second-largest city, is the commercial center of southwestern Guatemala. More commonly called Xela, the town's major sights are the Parque Centro America and the Neoclassical buildings surrounding it. Most of these buildings, apart from the cathedral, stem from the era in the 19th century when Xela was a major trading and artistic community. Many visitors come to Quetzaltenango to study Spanish or enjoy hiking in the nearby mountains. Walking up Volcan Tajumulco, Central America's highest peak, is one of the more adventurous options. In addition to being a relatively clean and safe city, Quetzaltenango's altitude of 2,333 meters ensures warm days, cool nights, and no mosquitoes. The city also serves as a base for excursions to the many nearby villages noted for their hot springs and handicrafts.
Often shortened to "Chichi", this is THE shopping destination of Guatemala. Located between two and three hours southwest of Guatemala City, ChiChi may be home to the brightest and most vibrant native market in all of the Americas. With a vast array of local fabrics, textiles, clothing, masks, wood-crafted items, pottery and even fireworks, there's no reason that anyone should leave Chichicastenango Market empty handed. The city is also famous for their ability to celebrate and often host festivals, feasts and fiestas which tourists are welcomed to share in. Discover additional info on https://www.martsam.com/.