Book tours for a luxury trip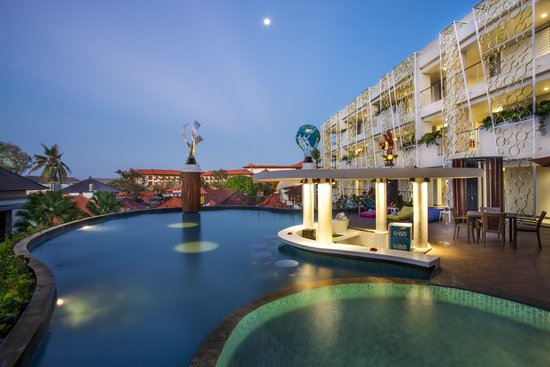 Trying to find the unforgetable luxury holiday and you need to book tours for a luxury trip at affordable prices ? Here is a guide :
For a hassle-free trip find a reputable, certified guide, such as an art expert or historian, to show you around. A great guide can customize your day according to your preferences and personalities, walk you past long lines at major attractions by pre-purchasing tickets, obtain behind-the-scenes access, and steer you to the most reputable retailers and restaurants. Along with that personal touch you'll come away with a better understanding of a city or country's history and culture. After all, guides are locals themselves!
When you start a new memory card for your digital camera, take a quick selfie. If you lose your camera and have to claim it back, you'll be able to prove it's yours.
Take a photocopy of your passport with you when you travel and/or scan your passport and email a copy to yourself.
When dealing with a hotel, agent or villa owner directly, always ask for a discount. If you don't ask, they won't offer.
Save time and gain an unique experience when dining at the Burj Khalifa, the world's tallest building. The very smart At.mosphere restaurant and lounge allows you to avoid the crowds heading to the observation deck, plus you enjoy the view while relaxing with a meal or drink.
Inform yourself about the health situation in the country that you want to visit. When applicable, visit your doctor in time for immunizations (allow up to 6 weeks for any vaccinations to take effect) and other travel-related medical treatments. You can find all necessary information on the website of the USA Centre for Disease Control and Prevention or the website of the world-famous Belgian Institute of Tropical Medicine.
Book your flights and accommodations in advance to avoid extra costs and huge disappointment.
Go less central and less touristy. If you stay out of the center of things and off the beaten track, you are more likely to get more for less. Research from Trivago suggests that staying within 1 km of Seattle city center could cost you $100/night more than outside that 1 km circumference. Plus, staying outside the city center can get you into interesting neighborhoods so that you get a real feel for the city.
The price of traveling to a popular destination can vary considerably at different points during the year. Be flexible with your dates and see how the price varies by month.
You may discover that you can visit a destination for half the price during the winter than in the summer.
Suggested destinations : Bruges is small but mighty! While beer, chocolate and waffle sampling may not sound like the most romantic thing in the world, I can assure you that it is. Bruges is the quintessential European city. Quaint and extremely walkable. Its canals are lovely and picturesque. Did I mention the brewery? Or the dozens of chocolate shops that handcraft every morsel? And all the amazing Belgian beer? And the waffles? And there are even romantic restaurants to boot! It might be a little chilly in the winter but there are plenty of places to warm up by a cozy fire.
Check out how to have the Perfect Luxury Trip to Bruges, Belgium. Everything from where to stay, eat and enjoy!
You can get in touch with us here :
Destinations of Luuxury Travel
https://destinationsofluxury.com/
Far far away, behind the word mountains, far from the countries Like Japan, USA, India and all Others, Book Your Vacations With Us.
We help you find the best destinations – Book easily with a single click !