UAE travel Visa and why visit Dubai?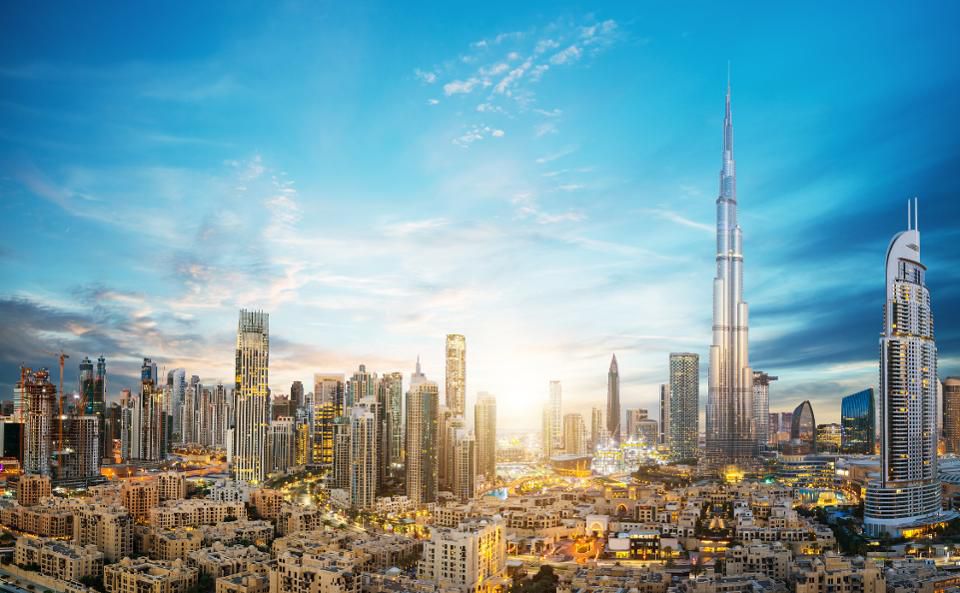 If you didn't visit Dubai in the United Arab Emirates (UAE) yet then you should plan to do it very soon. This is a place that any traveler should not miss, a "must see" place it's how i like to call it. Dubai is know for it's fantastic architecture , with many spectacular building being built every year but also known for the vibrant nightlife and luxury shopping. What can you see in Dubai ?
Dubai Mall is the city's premier mall and provides entry to the Burj Khalifa, as well as the Dubai Aquarium. There is also an ice-skating rink, gaming zone, and cinema complex if you're looking for more entertainment options. The shopping and eating is endless, and there are nearly always special events such as live music and fashion shows within the mall. The most famous of these are the annual Dubai Shopping Festival in January and February and the Dubai Summer Surprises Festival in July and August.
Do you like waterfalls and water shows ? Did you thought Las Vegas has the best water fountains shows ? Wrong, Dubai fountains are brought to you by the same team behind the Bellagio fountains in Las Vegas and the Dubai Fountain show is a true spectacle. Grab a seat in a nearby cafe, and take it all in. See more info on Dubai Travel Tours.
Fun, excitement, speed – and even 5D, you can expect all this in the enormous theme park, which is the size of 28 football pitches. With the most up-to-date and exciting rides, IMG Worlds of Adventure brings your favourite characters to life. There are themed rides for younger visitors with Ben 10, Gumball, the Powerpuff Girls and LazyTown, while older visitors can delve into the world of Marvel heroes: Spider-Man, Hulk, Iron Man, Thor and The Avengers. You will also come across life-size animated dinosaurs in the Lost Valley. The range of entertainment promises round the clock fun for the whole family, and there are also plenty of restaurants and shops to explore.
Another huge reason to visit Dubai is the World EXPO 2020. That will be a sight to behold! Since Expo 2020 was anounced in November 2013, it's had a huge impact on the city – and that's only going to grow as we get closer to the date. Officials say that it's going to create a staggering 111,000 new jobs and the real estate market will rocket. That's not to mention the huge urban District 2020 that will have a long-lasting legacy for centuries after the event is over. Even the city's infrastructure is taking part, with Jebel Ali Lehbab Road renamed as Expo Road in honour of the event. Organisers say the event is set to attract millions of visitors, with 70 percent coming from outside the UAE, so we can expect to see a boom in tourism too.
This are only a few of Dubai's attractions and any trip planning must start with squiring an UAE visa. There are plenty of UAE visa providers but i'm gonna recommend the one i used on my last visit which is Sweet Escape. There are 3 types of visas that Sweet Escape Holiday can process for you: 96 hrs (4 days) transit visa. (Entry & Exit has to be from Dubai Airport) 30 day tourist visa (Can enter / exit through any entry / exit point of UAE) and 90 days Long term visit single entry tourist visa (Can enter / exit through any entry / exit point of UAE).
Our Dedicated Team We hire highly qualified, efficient, dedicated, passionate, fun-loving tour service providers. Our team is determined to succeed and aspire to be the best. They are groomed to be leaders in their work areas and we encourage them to persevere in order to be successful in their chosen field. We strongly believe that with the right attitude, determination, dedication, integrity and strong business principles Sweet Escape Holiday will make it BIG in the travel and tourism industry. Source: https://sweetescapeholiday.com/.