Do you want to have a travel comparison website?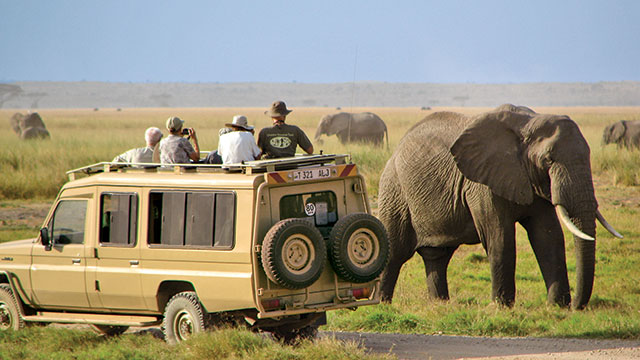 The first thing to note is that flight comparison sites can sometimes be referred to as flight aggregators, meta search engines and screen-scrapers. For all intents and purposes they perform the same function – i.e. – pulling data from a lots of different travel agents and airlines to provide the user with a list of flight results relevant for their particular flight route.
Before the advent of the flight comparison sites people had to visit a travel agent or the airline website to locate the best flight deals online. During this time many people also relied on physical travel agents to do the hard work for them and book itineraries on their behalf. As time grew people started to realise that the best deal was not always present on one particular site or through one particular travel agent – this reality lead to people believing in the necessity of comparing multiple sites in order to secure the best online deal.
For example, https://www.travelerrr.com/ offers a complete fully solution to start your own travel compare website, is that easy this days, compared to the old days when any such website would require a huge investment.
In fact a travel survey report published by Jupiter research in the early 2000′s revealed that "nearly two in five on-line travel consumers say they believe that no one site has the lowest rates or fares."
This state of mind led entrepreneurs to develop sites which would aim to collate all available fares online and show them to consumers for the purpose of transparency.
Early pioneers in the flight comparison market were Cheapflights.co.uk, Skyscanner and Sidestep. These were the first so called comparison sites or flight aggregators. As their popularity took off a number of similar sites began to emerge such as Kayak.com, Mobissimo, Momondo, Travelgrove, Fly.com and most recently Hipmunk.
All of them aimed to be a one stop shop for the cheapest fares online.
Time has shown that these type of sites have been extremely successful in marketing their services to consumers. It is a matter of fact now that many consumers have made these flight comparison sites their go to destinations when looking for the best deals online.
One of reasons for their extreme popularity is the flight comparison site's ability to check many more fares than any airline or travel agent can on their own.
In fact if you type "cheap flights" into Google you will notice that some of the first results you will get will be such comparison sites.
Unfortunately their still remains a problem with such comparison sites. The fact is that no particular comparison site has become truly comprehensive in the purest meaning of the word. It still remains highly unpredictable which comparison site will arrive at the best fare. Fares and sources of fares vary widely, partly due to the fact that each comparison site tends to search a different selection of travel sources.
Did you know that you can operate your own travel packages and flights comparision website? And earn some money from people using your website to search for travel packages? If you are interested you can check our friends at Own a Travel Affiliate Website .